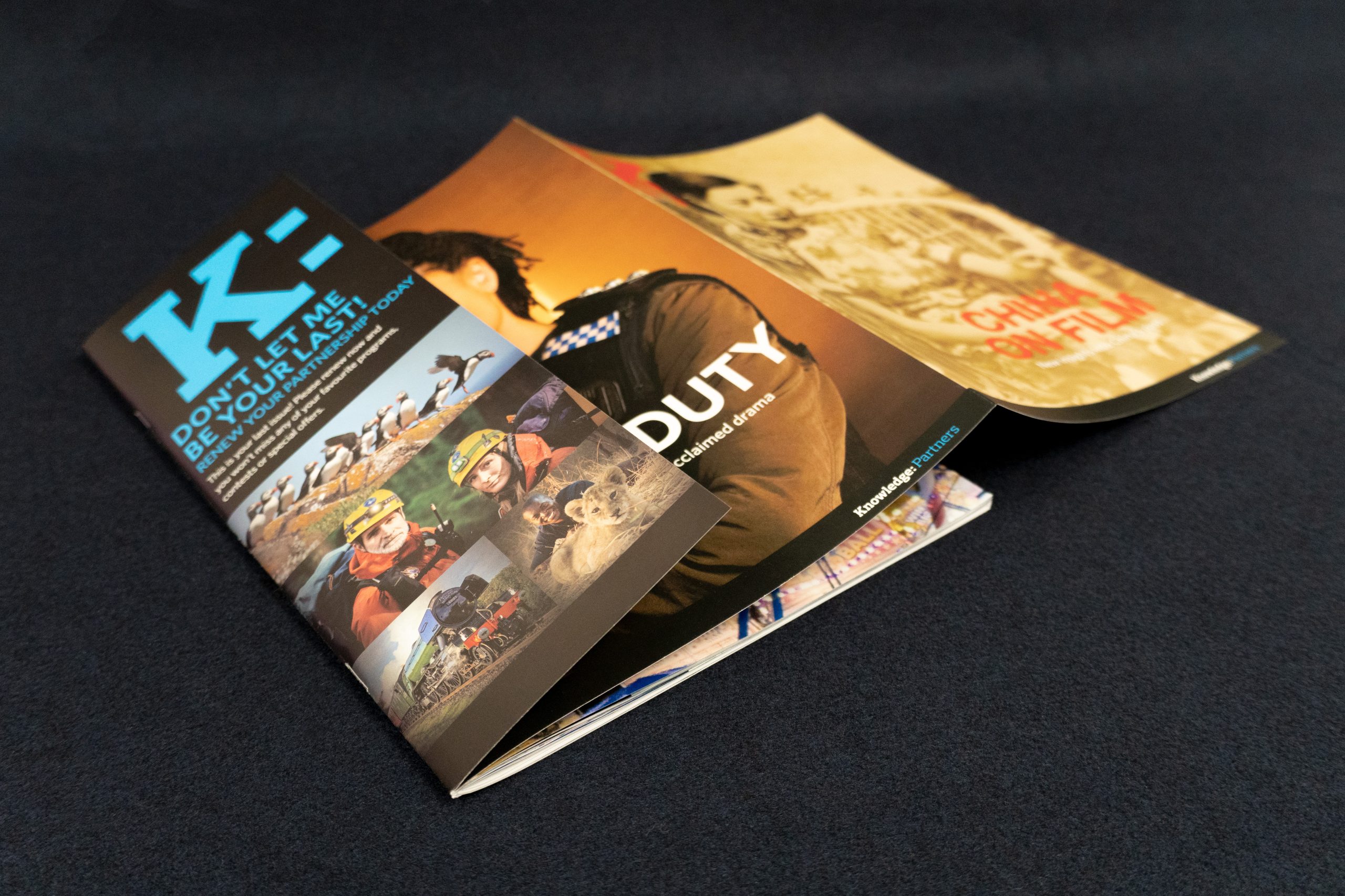 Catch the attention of your readers. Here are 10 ways you can boost your magazine's revenue with unique embellishments:
1. Foil Stamping:
Add a touch of luxury with a metallic or pigmented foil on your cover. The shimmer it provides can emphasize both the cover's design and ads, ensuring it catches the eye.
2. Spot UV Coating:
Add depth and make logos or features pop by applying a glossy UV coating selectively. The resultant shine and contrast elevate the overall look


3. Embossing/Debossing:
Give a 3D feel to the cover by either raising (embossing) or lowering (debossing) certain areas. This tangible difference can spotlight specific ads or elements.
4. Die Cutting:
Introduce an element of surprise by cutting unique shapes or designs from the cover, revealing underlying ads or features.
5. Dust Jackets:
Enhance the magazine's aesthetic with an elegant dust jacket, which can showcase additional artwork or ads.

6. Inserts:
Enhance interactivity with promotional inserts like supplementary publications, posters, reply envelopes, or stickers, which also provide more room for ads.
7. French Fold Covers:
These fold-ins on the cover create added space for art or ads, giving a fresh twist to the traditional magazine design.
8. Bookmarks:
Embed bookmarks with promotional content within the spine. It's a constant reminder for the reader and a lasting ad spot.
9. Pull-Outs/Fold-Outs:
Insert oversized pages for bold ads or content, ensuring readers tangibly interact with the content.
10. QR Codes:
Seamlessly bridge the gap between print and digital. By embedding QR codes, readers can be instantly directed to online content, videos, or promotions, enhancing their interactive experience and engagement.
The right embellishments can transform your magazine into an interactive experience, raising its perceived value. Besides providing a delightful experience for readers, they offer premium advertising spaces that can significantly boost your revenues. Elevate your magazine, delight your readers, and watch your advertising profits soar.
Great news, Mitchell can help you increase the value of your magazine providing you with greater revenue opportunities! Request a quote or send us your project idea to learn more.
Boost Magazine Revenue, Magazine Embellishments, Print Embellishments
Download 10 ways to Boost Your Magazine's Revenue with Unique Embellishments