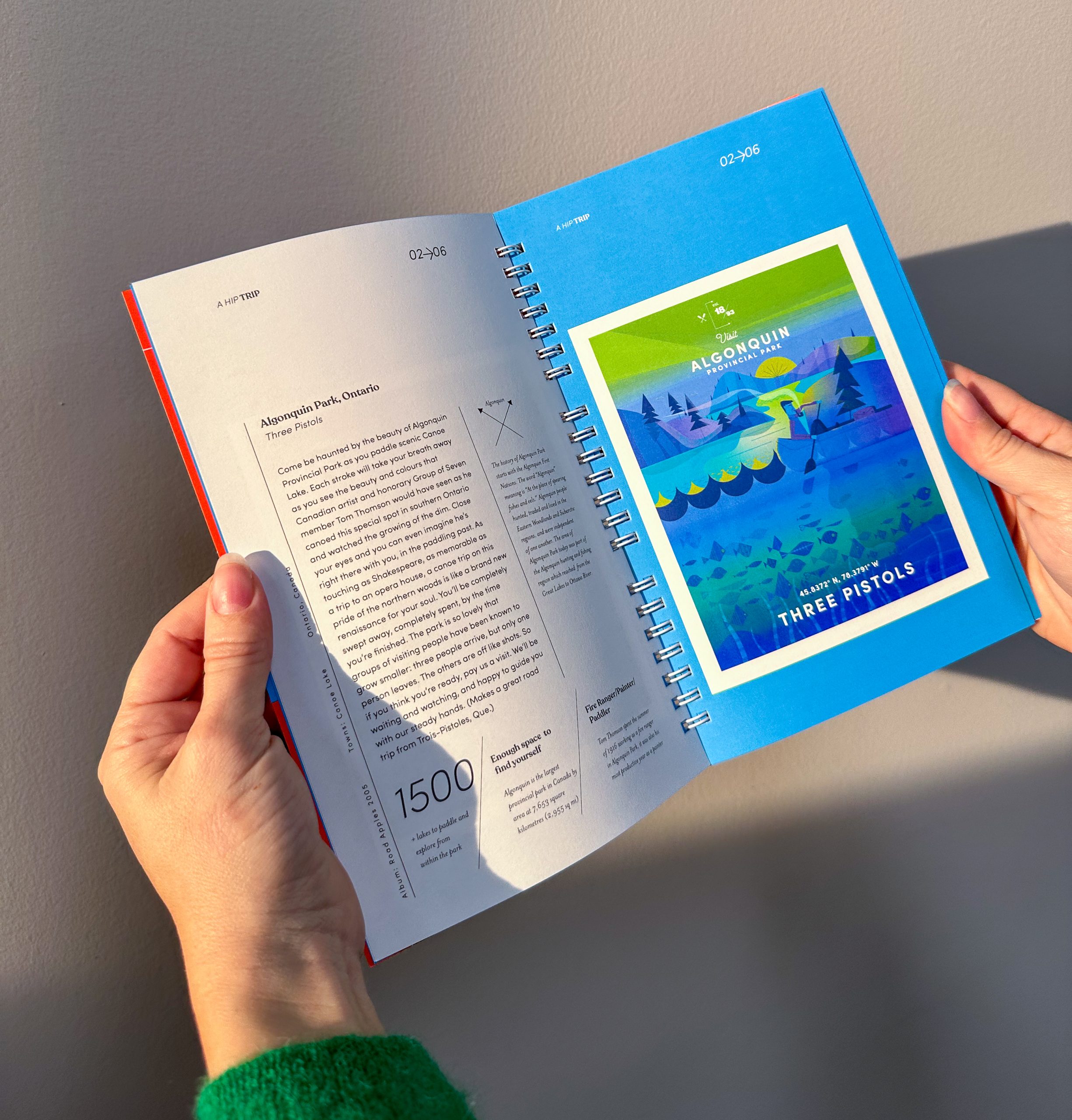 Partnering with award winning Creative Director / illustrator John Belisle and partner Adam Rogers, Mitchell's The Hip Trip Kit shares a fans journey across Canada celebrating famous ( and not so famous) places mentioned in The Tragically Hip's lyrics.
Produced on Canadas first Landa Nanographic Press, the project sets out to demonstrate the incredible capabilities of leading-edge inkjet sheet fed printing showcasing expanded gamut CMYKOGB colours, PANTONE® matching across multiple substrates, even fully variable colour prints on collated sequence off press.
Featuring a custom folding carton package, a sketch/notebook, a set of (5) mini art prints (that for IKEA frames), and colourful baggage tags (of course) printed on synthetic material for durability.
The project proudly features Domtar's Cougar Smooth text and cover papers, together this fun selection paints a beautiful picture of the many stories across Canada while reminding us that today's technology when coupled with imagination, has no limits.
Our Hip Trip project even won Best Print Production and Best of Show in the 2023 Canadian Printing Awards.
If you are interested in a copy of this collection reach out to your Mitchell rep or reply here.